2008 Les Paul Award:
Ray Benson
Named for one of the industry's most revered personalities, the Les Paul Award was created in 1991 to honor individuals or institutions that have set the highest standards of excellence in the creative application of recording technology.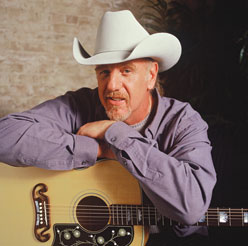 Some 38 years ago, with tongue firmly in cheek, this year's Les Paul Award winner, Ray Benson, named his irrepressible Western Swing band Asleep at the Wheel. No one has ever fallen asleep at an AATW concert, and leader Benson himself has barely had a moment's rest in that nearly four-decade span. Ray is the ultimate modern multi-hyphenate—bandleader-singer-songwriter-multi-instrumentalist-producer-studio owner-engineer-businessman-raconteur-father-real tall guy. The last one came naturally; the rest he's had to work at, and he's good at all of them!
Asleep at the Wheel cut its teeth in a little place called Paw Paw, West Virginia, inspired by country-rockers like the Flying Burrito Brothers, the New Riders of the Purple Sage and Commander Cody & His Lost Planet Airmen, as well as by Merl Haggard's seminal 1970 album of Bob Wills country-swing, A Tribute to the Best Damn Fiddle Player in the World. By 1971, they'd signed with Cody's manager and relocated to the San Francisco Bay Area, where they quickly became one of the top local club acts on the basis of their eclectic, high energy shows. The group's debut album came out in 1973, and the following year they relocated to Austin, Texas.
Since then, Ray has become one of Texas' favorite sons. Asleep at the Wheel has been through countless mutations through the years—the most recent count says that some 80 players and singers have passed through Ray's swingin' "school"—but thanks to its leader, the group has always kept that thread of integrity, innovation and authenticity coursing through it like the Colorado River through Austin. Ray and the band have tackled almost every style imaginable, from honky-tonk to Big Band to rockabilly to folk to country to standards, but it's safe to say that no one has kept the flame burning for Western Swing music like Ray has. Along the way, AATW have earned nine Grammys and a slew of other awards in Texas and elsewhere. In 2004 Ray was named the State Musician of Texas—a helluva an honor for a Jewish kid originally from Philadelphia.
In the spirit of Les Paul, Ray has also distinguished himself as a talented producer, studio owner and technical tinkerer. For many years he's owned and operated Bismeaux Studios in Austin, a comfy but state-of-the-art facility with a huge control room (to match its owner), a vintage API console, tons of great outboard gear and the latest digital systems, too. Ray can talk gear specs all day long if you want, and he knows a ton about engineering, too, though he lets his long-time engineer Larry Seyers (and, increasingly, his studio manager son, Sam Lightning Seifert) do a lot of the heavy lifting on the albums he makes. A natural-born leader and collaborator, Ray's had great success as a producer, working with the likes of Willie Nelson, Suzy Boguss, The Chieftains, Pam Tillis, Trace Adkins, Dwight Yoakam, Vince Gill, Billy Gilman, Dan Hicks and Hot Licks, Toots & the Maytals, Manhattan Transfer, Lyle Lovett, Don Walser,Dale Watson, James Hand and many others. Additionally, he's lent his singing and playing to numerous other artists' projects.
With Ray Benson at the helm, Asleep at the Wheel continues to be a popular recording band and unparalleled live attraction. In the past year alone they released the exceptional Reinventing the Wheel album and a special Christmas treat called Santa Loves to Boogie. So does every person who comes to an Asleep at the Wheel concert! Timeless but still modern, rooted in history but ever-evolving, Ray Benson always delivers the goods—as one critic put it, "rollicking, reeling, good-time swaggering Texas-style" music."
2008 Ray Benson
---
Past recipients:
2007 Al Kooper
2006 Steve Miller
2005 David Byrne
2004 Jimmy Jam & Terry Lewis
2003 Bruce Springsteen
2002 Robbie Robertson
2001 Steely Dan
2000 Paul McCartney
1999 Sting
1998 Neil Young
1997 Stevie Wonder
1996 Brian Wilson
1995 Alan Parsons
1994 Herbie Hancock
1993 Peter Gabriel
1992 Bob Clearmountain
1991 Bob Ludwig
---