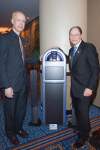 Gibson's Henry Juskiewicz and Mix Foundation's Hillel Resner admire the Gibson Digital Jukebox.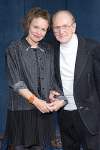 Laurie Anderson and Les Paul backstage.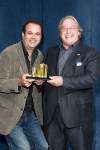 Rob Jenkins (l) and Phil Dudderidge celebrate their TEC Award for Focusrite's The Liquid Channel in the category of Mic Preamplifier Technology.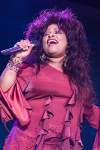 Chaka Khan performs a heartfelt version of "Thru the Fire" in honor of her mentor, producer Arif Mardin.